Alligators were the secret terror of my childhood. My nightmares generally featured gators lying in wait under the bed. I dreamt of alligators marching into the house, single file, from a trap door in my bedroom closet. Then, they formed ranks under my bed, waiting for their prey to touch toes to the wooden floor aside the bed. While I no longer consider the possiblity of gators in the closet or hiding under the bed, I harbor a godly fear of these multiplying, hideous reptiles.
New Orleanians have always been an eccentric lot. We stock the pool with gator heads, decorate the yard with statues of the Virgin, wear Saints football jerseys to church (for luck), and until this week, considered Phil Robertson, a resident of Louisiana, to be our most valuable citizen.
Current sole swimmer of shared pool on my rented premises. At least, he doesn't sport a long beard.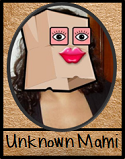 Sundays In My City are sponsored by Unknown Mami.