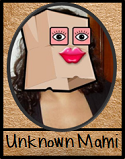 Sundays In My City are hosted by Unknown Mami.
I am leaving Tegucigalpa, Honduras. Did you not know that? Every post I write has that pronouncement. Maybe, I am trying to convince myself. I seldom post pictures on this blog of the children. However, these kids have captured my heart and soul. I hope and pray the images will be treated with respect.
I published these pictures of kids who are not at the border hoping for a quixotic dream. These are the kids who stayed because someone cares enough to feed them, provide a place of shelter after or before school, give them medical care and most of all, attention and love. I know I didn't do this work myself. You helped. My Honduran mothers who teach, cook, and clean helped. That's the beauty of God's work - we function as a body, each part providing what the other part lacks.